FUNDAMENTAL NURSING INCLUDING NUTRITION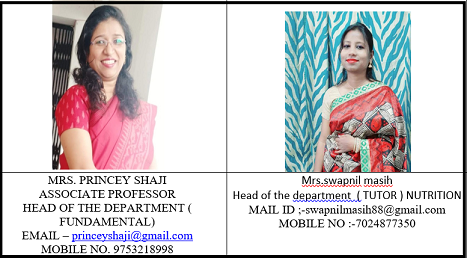 Fundamental of nursing are the courses that teach the basic principles and procedures of nursing .In the fundamental of nursing , the students attends classes and provides care to chosen patients . The course highlights the significance of the fundamental needs of humans and competence in fundamental skills as prerequisites to providing  extensive nursing care.
Nutritional status of an individual and a community is a significant determinant of the health status, the concept covered in the nutrition theory course are exposed in grater details during the lab time using a variety of activates which includes normal and therapeutic food preparation .as food plays important part in the well being of a human body educating the students through interactive class help them gain knowledge that they provide clients during their interaction in the community setting and in hospitals.